By: Kara Dement
Twitter: @KaraDeMent_
---
In more ways than one, social media is at the heart of how most organizations communicate with their audiences.
'Heart' is a good metaphor since it's both central to the communications strategy and the source of how the organization looks and feels—and of course the 'look and feel' is the definition of a brand. So how do you make sure your organization's look and feel are accurately and consistently portrayed through social media? Here are five expert tips to keep your social media strategy on the brand:
Establish and maintain a consistent voice
Buffer defines voice as, "your brand personality described in an adjective. For instance, brands can be lively, positive, cynical, or professional." If you want people to listen, you need to inject some personality. Know your brand's voice and ensure it's aligned with your company culture and your target audience. Then make sure you use the same voice across all platforms so that you don't come across as a split personality.
Choose the right platforms
Understanding each platform's audience can help you identify what social media platforms are the right choice, and then you can use your brand voice to share things that are relevant to that target audience. Snapchat users on average are between the ages of 18-34 according to Omnicore Agency, so using Snapchat to discuss retirement planning probably won't work. Also, not all voices work across all platforms. If your brand voice doesn't have a playful side, you should either look into developing one or steer clear of Snapchat altogether.
Select appropriate visuals
When it comes to describing your brand, a picture is worth a thousand words. So select imagery carefully and make sure it is consistent with and helps augment the story your voice is telling. Speaking of consistency, it's also important to maintain visual consistency across all social media platforms. Having the same colors, logos, etc. is a given, but even your photography, video and shared stories should all align with your brand's personality.
Engage
Nobody wants to have a conversation with themselves, plus that goes against the whole point of "social" media. For a brand to have a credible personality, it needs to be responsive on social media, or people will assume no one at your organization is listening. Jay Baer, President of Convince & Convert, found that 42% of consumers expect a 60-minute response time, so being engaged with the audience's comments, questions and concerns is critical to meeting your audience's expectations. It's also a great way to build trust and rapport so when you want your customers to engage with you, they'll be ready and willing.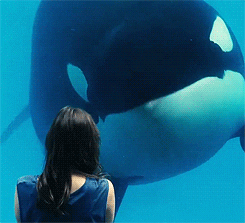 Offer relevant and killer content
At (W)right On, we go by the 80/20 rule. Meaning, 80% of content should be "check this out", so long as it relates to the brand, and 20% should be "check us out". Talking about yourself all the time is a turnoff, and not the kind of personality that brands want to be perceived as having. If you stick to the 80/20 rule, it will help prevent the pitfalls of constant monologue and will help develop your brand's personality by giving it depth beyond your own organization.
Need help developing your brand's voice and personality on social media? Call or email our team of social media pros to help! You can reach us at (858) 755-5411 or info@wrightoncomm.com.