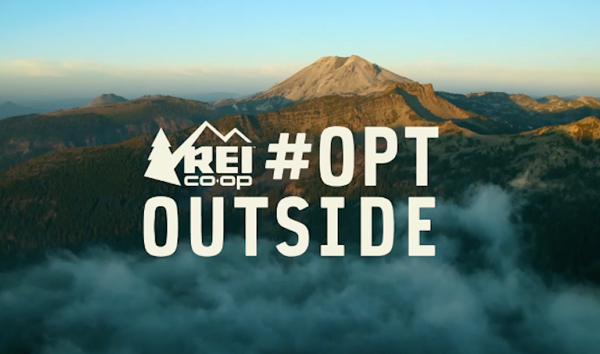 By Shae Geary
As part of the growing group of people who are turned off by the endless consumerism that surrounds the Thanksgiving holiday, I was thrilled to hear of REI's recent decision to shun Black Friday and instead #optoutside. The outdoor gear company announced in October that it would close all 143 locations on the day after Thanksgiving AND pay all employees to take a day off and explore the outdoors. REI's news made headlines nationwide with some estimating that whatever REI may be sacrificing in sales, they'll have made up for in publicity. So what is it about REI's decision that has turned it into a PR "win"? Let's break it down…
Authenticity: Rather than seeing themselves as just another big box retailer competing for market share, REI recognized that they are a different kind of company that is "dedicated to one thing and one thing only: a life outdoors." REI's decision perfectly aligns with the brand's personality, mission and guiding philosophy.
First to the Market: REI has dominated the Black Friday conversation for two reasons. First, the company's announcement was well timed a month before Black Friday and before other major retailers announced their own Black Friday strategies. Second, they are the first major company to publicly own the concept of staying closed on one of the biggest shopping days of the year. It doesn't hurt that they also did it with gusto, conviction and a solid alternative to spending the day shopping. No one else can claim this space.
Bucking the Trend: REI's decision to take the "less traveled fork in the road" has been described as a bold and possibly risky move. However, by bucking the trend, REI has essentially become a trendsetter in its own right. As every PR professional can attest, the media loves trendsetters.
Leading a Social Movement: REI has successfully started a new kind of holiday conversation with its social campaign #optoutside. The company is now the poster child for a social movement of people fed up with endless holiday consumerism. #Optoutside is likely to be a conversation relevant long after Thanksgiving and forever associated with choosing outdoor adventure over shopping mania during the holidays.
While there are critics of REI's decision and the possibility exists that financially the retailer won't be able to adopt this strategy for the long term (in which case, the company could face some negative PR backlash), I think I'll be opting outside this Black Friday. Where will you be?