By Julie Wright—President and Founder
Twitter: @JulieWright
---
Last month I attended the Ragan PR Daily PR measurement conference in Miami. The two-day event was crammed with hot tips and excellent case studies on PR measurement–how to design measurable campaigns, incorporate analytics, conduct surveys and develop metrics that matter.
It is increasingly clear to anyone in the public relations profession that PR measurement is something our industry needs to embrace. With marketing budgets and margins under constant pressure, companies are looking to optimize their investments across paid, earned, shared and owned strategies. Not only does PR need to stack up against highly measurable digital strategies, it also needs to take digital paid, shared and owned tactics under its wing to produce more integrated, measurable campaigns.
After two full days of discussion in Miami, I was even more convinced of these truths and returned to San Diego fired up to confront some of the biggest whoppers about PR measurement head on. So here are my top five falsehoods. I'd love to hear your take on this list and maybe together we can all help move the PR field in the right direction.
LIE #1: PR just isn't measurable.
If you are in PR and truly believe this, you're toast. Sure, PR is not as easy to measure as digital marketing, but it is far from impossible to measure!
It requires a little more legwork and setting aside some campaign resources to do it well. But, keep in mind, the gold standard for PR excellence has always started with research and ended with evaluation—a.k.a. measurement.
Don't believe the lie that PR isn't measurable. Instead, refresh yourself on best practices in PR research and evaluation.  
LIE #2: Our campaign goal is to raise awareness.

This is also a lie. As Joseph Ogden, BYU public relations professor, threw down in Miami, "If anyone tells you their only goal is awareness, they're lying." No one wants their PR campaign to simply raise awareness. They want their campaign to drive people to take some measurable behavior—to buy a product, drink less soda, visit a destination, attend an event, enroll in a course, submit their email, visit the website, vote, download the white paper or make a donation.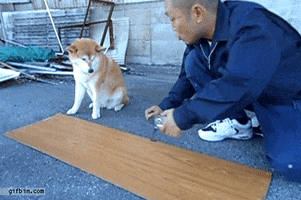 Hold yourself to a higher standard and help your client or boss understand that you do more than just "create buzz." (Eye roll.)
It's easier if you start by developing an objective that clearly states the behavior you want your stakeholders to take, by when and how often. Once you know your behavioral objective, work backwards and think about your informational objective–the message or knowledge your stakeholders need to receive and internalize—and the motivational objective—the emotional connection they need to make—to drive them to take the desired behavior.
Once you've set your intention from awareness through motivation and behavior, you can start to research your stakeholders to find out what their level of awareness and knowledge is and what motivates them so you can develop your strategy.
LIE #3: PR people aren't numbers people.
That's B.S. Don't be boxed in by this lie. Good PR people are good storytellers, and one of the most powerful storytelling elements available to you in 2017 is data. Don't shy away from it.
IBM Digital Experience Manager Brandi Boatner put it another way during the Miami conference: "Congrats, you're all data scientists."
Boatner pointed out the many data streams at our disposal today. There are internal sources that are coming from your advertising, website and internal processes. Analyze them as well as external streams you can study such as news trends, social media trends and competitive intelligence.
Google's Louis Gray pointed conference attendees to Google Trends, a site where you can see in real-time what the world or the U.S.A. is searching, what news stories are trending and find interesting reports on search behaviors.
If you'd like to dig deeper into your audience's awareness, beliefs or behaviors, check out Google Survey. Use this tool to cost-effectively add your questions to consumer surveys pushed out to targeted demographic groups via a network of publishers.
Or if you have data of your own that you'd like to put into an impressive visualization, Gray pointed to Google Public, a data visualization tool. And don't forget plain old Microsoft Excel. It will recommend the optimal charts and graphs for you based on your spreadsheet data.
It's a data-rich world. Your company and clients are collecting data all the time. Extract that data to find amazing trends or to dispute conventional wisdom. Maybe there's a surprising correlation between weather patterns and shopping behaviors, or day of the week and donations. The point is, you won't know if you don't look. And you won't look if you think it's outside of your skillset.
So, call a meeting with your company's data guru and start spit balling with your new best friends in I.T.
LIE #4: More data is the answer.
It's not about metrics. It's about insights. And it's not about the quantity of data points. It's about their relevance to your goal.
Over a third of social marketers reported recently that they struggle to "distill data into insights and actions." And it's no wonder. Facebook and Google Analytics are just two sources that can generate a massive amount of data on your target audiences' behavior.
Going back to your informational and behavioral objectives, it's important to pinpoint a handful of key performance indicators to show that your message is reaching your target audience and that they are taking the behaviors that your client or boss really cares about.
You don't need to track them all. You just need to focus on the metrics that matter and then go beyond tracking to analysis.
LIE #5: Setting measurable PR objectives sets you up to fail.
The old saying applies here: you can't improve what you don't measure.
It is not a failure to set measurable objectives and then fall short of them.
The failure is in not understanding why you didn't meet your objectives. Were they not SMART enough–specific, measurable, attainable, relevant and time dimensioned? Was your strategy missing an element? Was your target getting the information but not motivated sufficiently or too inconvenienced to take action?
If you've set measurable goals, you are forced to ask yourself these questions and better understand your successes and challenges, which will make you better.
The only real failure that should scare you is the failure to even try. Or as another old saying goes, no one plans to fail, they just fail to plan.
Let us know what you think. How has your experience with PR measurement been? What tips or tools have you discovered? What obstacles have you encountered with your team, boss, budgets or clients? We're all in this together and I'd love to hear what you think. Tweet me at @juliewright or @wrightoncomm.